Be original. Imagination has no limits!
Do you have an exact idea? On the contrary, you can not imagine your car with ads? Feel free to contact us. We will propose you fresh and creative design for your car in the style of tuning, racing, rally, street, and any other to your liking. In this respect, options are unlimited, because the vinyl can be printed with everything that comes to mind.
COLOR CHANGE IS GOOD BUT DESIGN EVEN BETTER
Do you want something completely unique? Our designers can design one-of-a-kind wrap that will make your car the center of attention. So let's get to it! Tell us what you're after and leave the rest on us. Each such project is a challenge for us. We were born to create originals.
So let's get this started! Tell us what you're after and what you require and leave the rest to us. Every project like yours compets us to further stretch the boundaries of design and wrapping. Be original!
DESIGNS READY TO BUY 24/7
If you dont have time and and new design is needed today, we have a simple solution for you. Simply select from our catalog, loaded with awesome designs. Don't be mistaken – designs can be modified to every vehicle. Wrapstock.com is an online library with universal designs available to download 24/7. Our designs fit any car. Design preview and color change is available.
For more please check Wrapstock.com.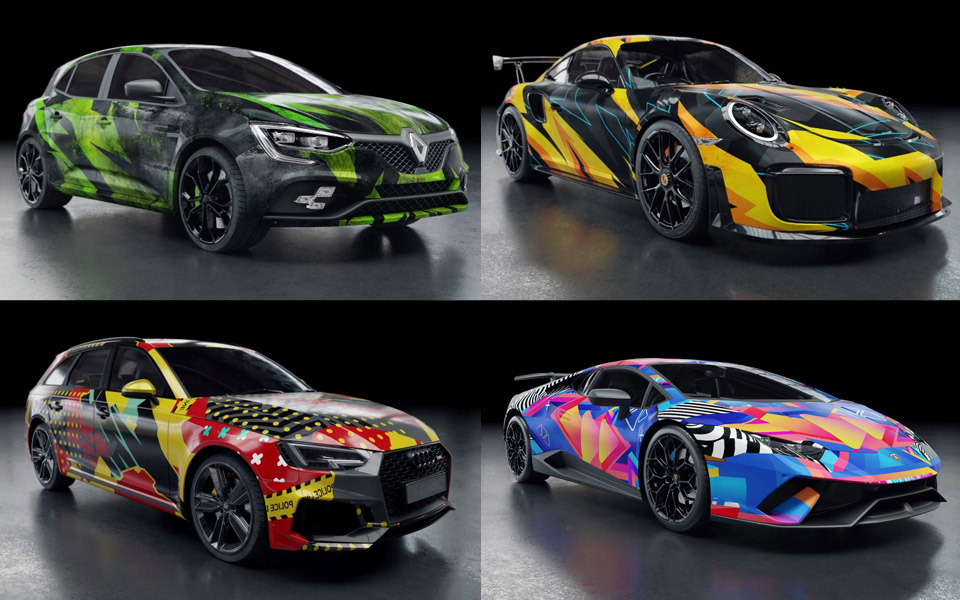 We are not nearly finished! With our know-how, we also consult you on questions of corporate identity, the design of your company logo and the development of an inspiring company name.
In essence, we are able to design anything and finally wrap it. From a commercial wrap to a design logo to details like a laptop that carries same wrap as your motorcycle. We do what we like, we enjoy doing it and your assignments are not task for us, but challenges. Don't hesitate to contact us with anything. We are able to process designs on-demand in 3D, so we are able to present your design through virtual reality or in our 3Dchanger configurator
If you have any kind of vehicle then there is simply no better way to spend your advertising budget. You may already have logo's, themes or colours in place. Your commercial vehicle offers an incredible space on which to advertise your company, and WrapStyle is your source for commercial vehicle wraps. From trucks to large fleets to vans belonging to a small business, we'll help you design a wrap that promotes your business in a positive way, each time your commercial vehicle heads out for a delivery or appointment.
As a bonus, when you sell the vehicle then vinyl is removed and the paintwork is in perfect condition therefore protecting one of the businesses most expensive asset.
Offering premium services in car wrapping, commercial vinyl installations, automobile window tinting, boat & yacht wrapping, paint protection film and ceramic paint protection.